PERSONALIZED
Our skilled artisans will help you personalize your pieces and make them a timeless family heirloom.
PERSONALIZED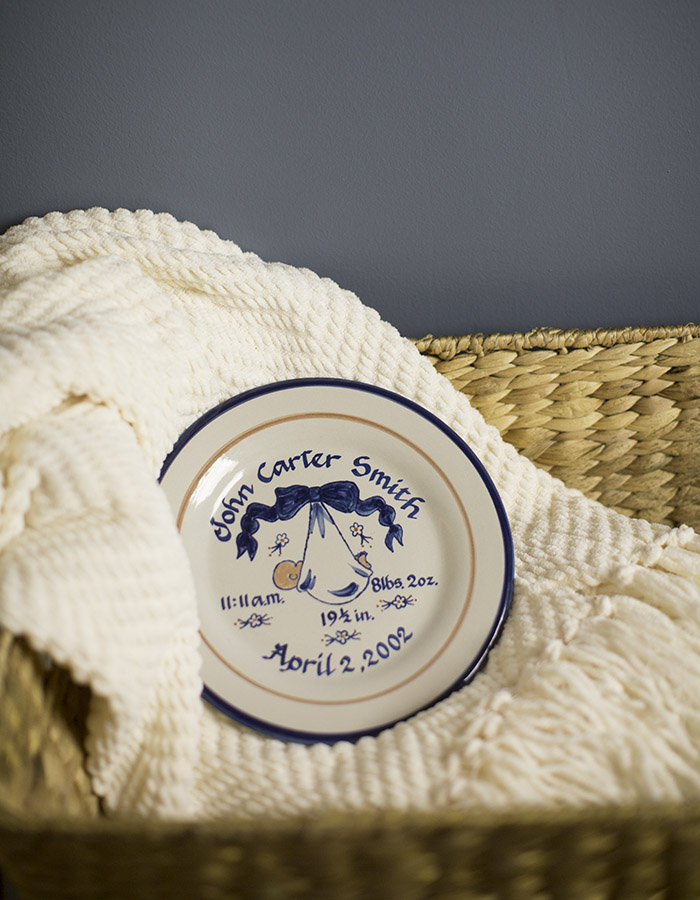 Did You Know?
For decades families have celebrated marriages and the birth of a new child by having a personalized plate made to honor the occasion. Stoneware & Co. Birth Plates and Wedding Plates are a classic tradition with Dutch roots that have been passed down through generations. Each plate is meticulously handcrafted with care by one of our skilled artists and will be cherished always. Life is full of beautiful moments and Stoneware & Co. is ready for each and every one of them.
PERSONALIZED DOOR PLAQUES
Whether given as a housewarming gift or to newlyweds, our personalized door plaques are lovingly handprinted by our master calligraphers and add a dose of warm Southern charm to any home.
PERSONALIZE YOUR STONEWARE

O U R  C O M P A N Y
OUR COMPANY MISSION
IN-STORE EVENTS
V I S I T  U S
731 Brent Street,
Louisville, KY 40204
Hours:
Monday - Saturday
10am - 4pm
Sunday
11am - 3pm
C U S T O M E R  S E R V I C E
jrichey@louisvillestoneware.com
5 0 2 . 5 8 2. 1 9 0 0