KITCHEN & DINING
Cook up a storm. Get your items to throw down in the kitchen. Everyone's hungry.
KITCHENWARE
DINING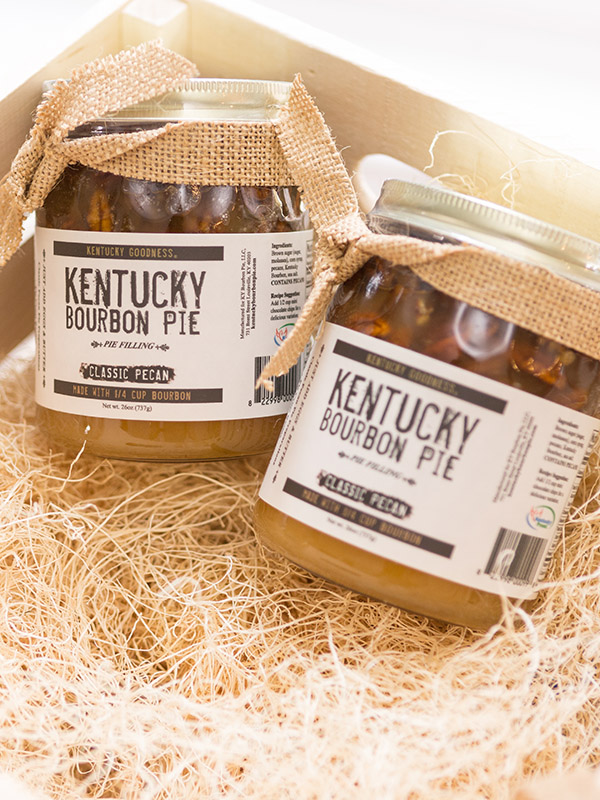 Kentucky Bourbon Pie
Pie Crust Recipe
1 cup flour, 1/2 tsp. salt, 4 oz. unsalted butter, cut in small pieces, 3-4 T. cold water. In a food processor or bowl with pastry blender, add flour, salt and butter, pulse or mix until coarse meal consistency. Add 3 T. water and pulse or mix just until dough forms a ball. Roll out dough and place in pie dish, crimp edges. Refrigerate until ready to fill. You can also use a pre-made unbaked pie shell.
Remove lid and microwave jar for 1 min. This makes it easier to remove filling. In a mixing bowl, beat 5 large eggs, add 5 T. melted butter and mix thoroughly. Empty jar filling into egg/butter/mixture and mix untl fully incorporated. Pour into prepared pie shell. Bake in a pre-heated 350 degree oven for 50-60 minutes on the lowest rack. The center will jiggle slightly and set when cooled.
Enjoy with ice cream or whipped cream.

O U R  C O M P A N Y
OUR COMPANY MISSION
IN-STORE EVENTS
V I S I T  U S
731 Brent Street,
Louisville, KY 40204
Hours:
Monday - Saturday
10am - 4pm
Sunday
11am - 3pm
C U S T O M E R  S E R V I C E
jrichey@louisvillestoneware.com
5 0 2 . 5 8 2. 1 9 0 0