Benefiting House of Ruth
Date: December 5, 2018 from 5 – 8PM
Location: Stoneware & Co. Main Showroom
731 Brent St., Louisville, KY 40204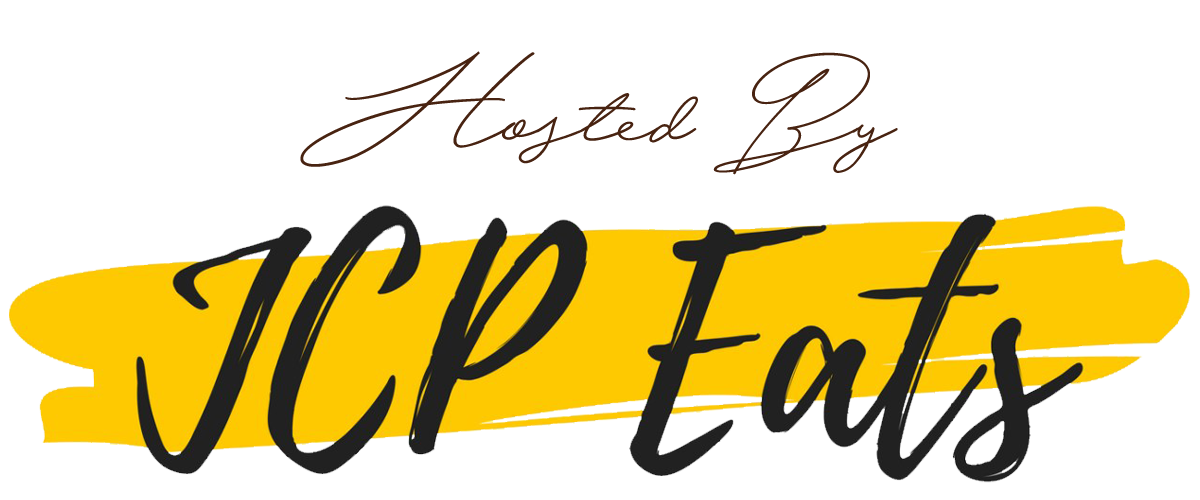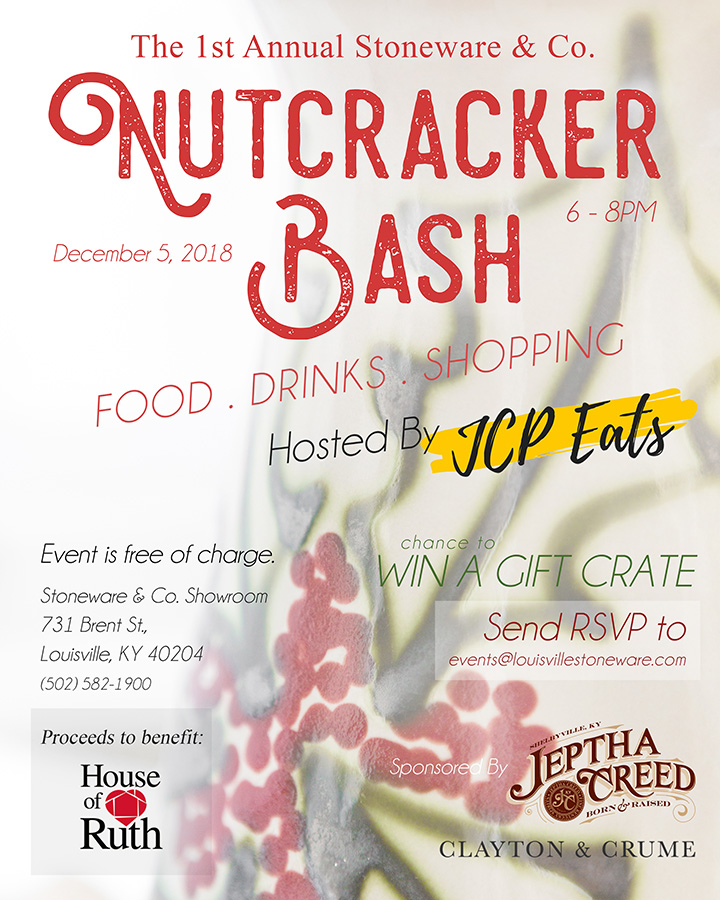 The 1st Annual
Stoneware & Co. Nutcracker Bash
December 5, 2018 from 5pm – 8pm
Location: Stoneware & Co. Main Showroom
731 Brent St., Louisville, KY 40204
Come CELEBRATE the season with some of the finest our city has to offer!
Enjoy delicious bourbon tastings from Jeptha Creed while savoring appetizers and light bites. Enjoy shopping local with handcrafted leather goods by Clayton and Crume and pottery from Stoneware & Co. 
A portion of the proceeds from the event goes towards supporting House of Ruth.
The dress code for this event is Casual/Dressy Casual.
JC Phelps
JC will be your host at the Stoneware & Co. 1st Annual Nutcracker Bash! 
JC Phelps, better known as JCP Eats online, is a Kentucky-based bloggerand country boy. Raised in Southern Kentucky and now residing in Louisville, he believes in eating well, traveling often, and unapologetically living his life.
You can learn more about JC and his adventures from his website at JCPEats.com.

Learn more about House of Ruth:
The House of Ruth provides housing and support services for people with HIV/AIDS and their families who are homeless, at risk of losing their homes, or need financial help. This is accomplished through a continuum of services:  emergency shelter, short and long-term housing, mental health counseling, substance abuse treatment, advocacy for clients, and basic needs assistance to provide food, clothes, rent, utilities, public transportation, and back-to-school support. Stoneware & Co. is partnering with them and a portion of proceeds from this event will go towards supporting them and their mission.
Enter the Nutcracker Bash Raffle
Enter the Nutcracker Bash Raffle for a chance to *win our finely curated Stoneware & Co. Make Mine a Double Crate! This raffle will be held during the event, where each raffle ticket will cost $10 and all proceeds will go towards benefitting the House of Ruth.
The Stoneware & Co. Make Mine a Double Gift Crate contains:
11″ Louisville Pottery Collection Thumb Print Pie Plate in White – 2 Jars of Kentucky Bourbon Pie In a Jar (Pick your flavor: Pecan, Apple or Cherry) – Jonathan Spoons Cherry Wood Pie Server – Wooden Gift Crate.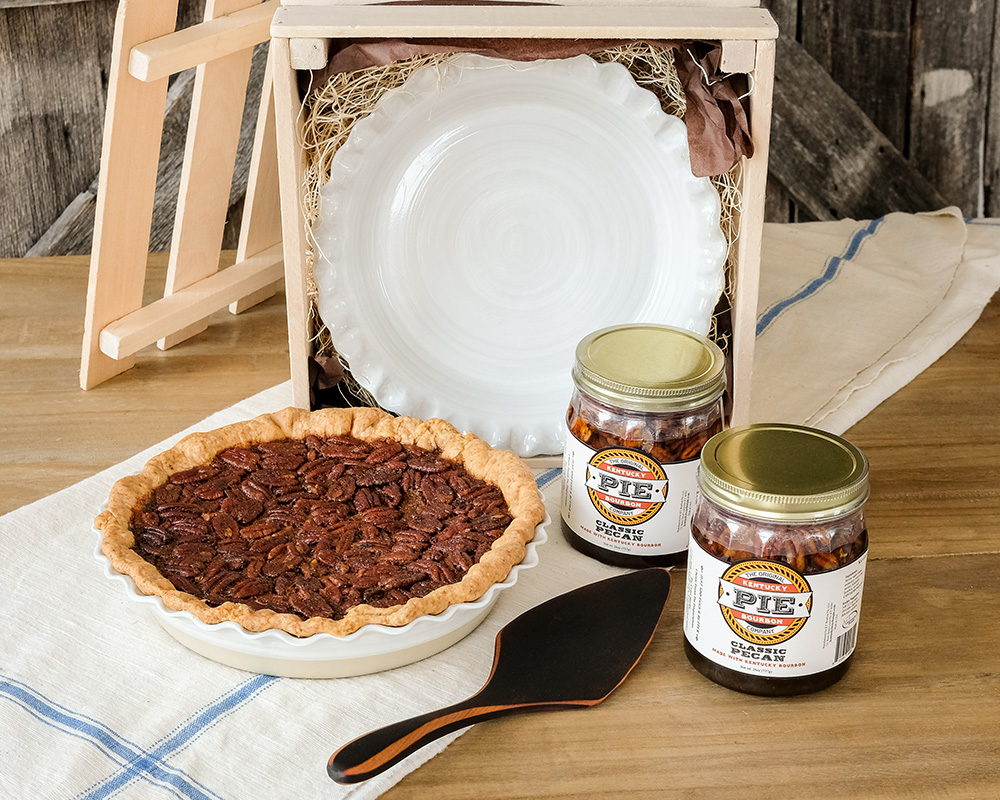 *Only 1 winner will be selected. Stoneware & Co. reserves the right to void winning entry where otherwise prohibited. Gift crate contains no monetary value and cannot be exchanged for cash.
1st Annual Nutcracker Bash – December 5, 2018
RSVP HERE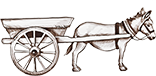 O U R  C O M P A N Y
OUR COMPANY MISSION
IN-STORE EVENTS
V I S I T  U S
731 Brent Street,
Louisville, KY 40204
Hours:
Monday - Saturday
10am - 4pm
Sunday
11am - 3pm
C U S T O M E R  S E R V I C E
jrichey@louisvillestoneware.com
5 0 2 . 5 8 2. 1 9 0 0